Common Name: Nessus Sphinx Moth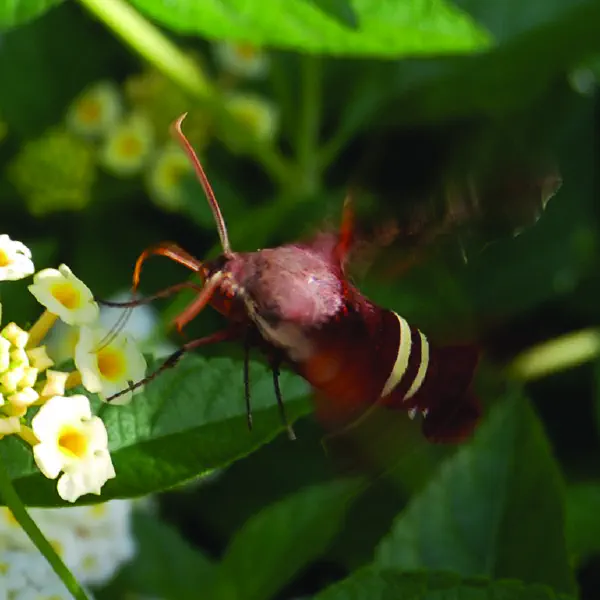 Scientific Classification
Conservation Status
Identifying Features
The nessus sphinx moth has a 2" wingspan. They are red-brown in color with 2 yellow lines on their abdomen. Their body is stout.
Habitat & Range
They live in forests and along streamsides in Eastern and centeral North America.
Behavior
These moths hover in flight, like a hummingbird. They feed on nectar from flowers such as lilac, phlox, and herb robert. The caterpillars will overwinter.
Featured image by James Dake
Related