Common Name: Starnose Mole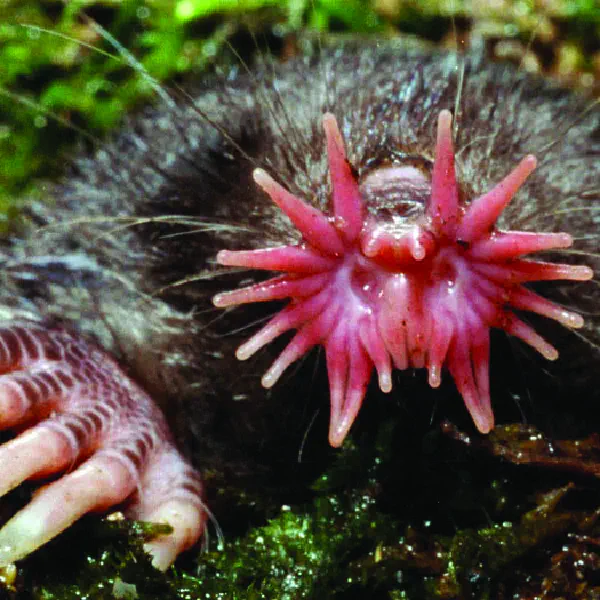 Scientific Classification
Conservation Status
Identifying Features
Starnose moles are named after their distinct nose. Their nose has pink, fleshy tentacles giving the appearance of many points like a star. Their body is 4 1/2 - 5" in lenght and they are covered in dark brown to grey-black fur.
Habitat & Range
Starnose moles live Southeastern Canada and surrounding the Great Lakes as well as along the Eastern coast of the United States. They can be found in moist areas near streams or lakes.
Behavior
Starnose moles can swim! They will take the opportunity to forage along the bottom of streams or ponds, eating the insects, small amphibians and fish, and other animals that they find there. In addition, they eat worms are larvae found in the soil.
Life Cycle
These moles are assumed to give birth to one litter in the late spring/early summer. They reature maturity near one year of life. Scientists are still learning about the starnose mole's biology, but beleive they may be manogamous and live in colonies.
Featured image by Kennith Catania.
Related