Common Name: Field Cricket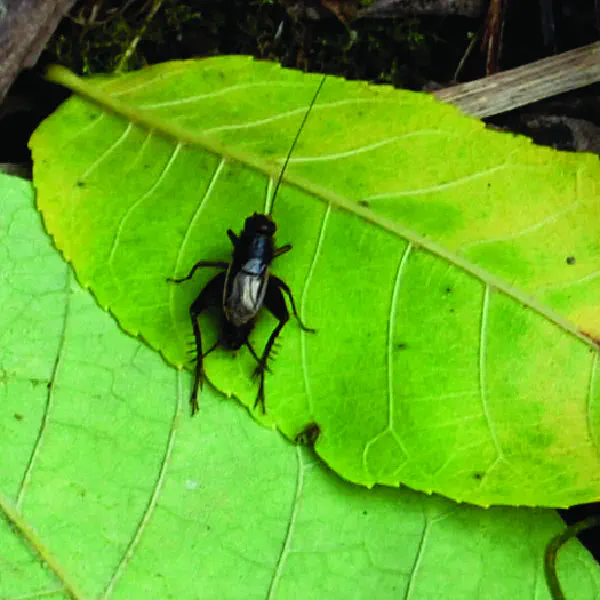 Scientific Classification
Conservation Status
Identifying Features
Field crickets are 1" long and black to dark brown in color. They have long antennae, wtih 2 cerci, or segmented sensory organs, at the rear of their abdomen.
Habitat & Range
Field crickets live in fields, meadows, and forests across the US and Southern Canada.
Behavior
They are scavengers, and eat a varietyof plants, fruit, seeds, and other insects. They chirp in threes or long trills.
Life Cycle
Either eggs or nymphs will overwinter in the soil.
Featured image by James Dake
Related