Common Names: Sulfer Shelf, Chicken of the woods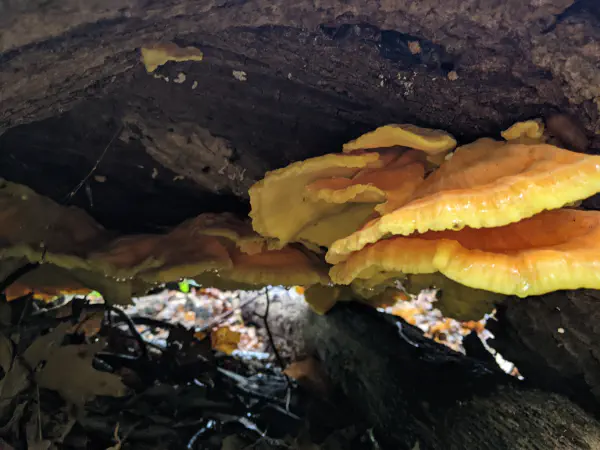 Scientific Classification
Conservation Status
Identifying Features
Sulfer shelf is named for its bright orange and yellow coloration and shelf-like growing pattern. It may also grow in a rose-shaped, overlapping pattern.
This mushroom is a polypore, and so it does not have gills. It is stalk-less and has soft edges.
CAUTION: While this mushroom is edible, some people may have a negative reaction to eating it. This mushroom also has non-edible look-alikes. Always forage responsibly and ensure proper identification.
Habitat & Range
Sulfer shelf can be found on a variety of trees throughout much of North America and Europe.
Life Cycle
The fruiting body can be found in summer through fall on living or dead trees. This fungi is saprophytic, gaining its nutrients from decaying organic material.
Featured image by Katie Bagnall-Newman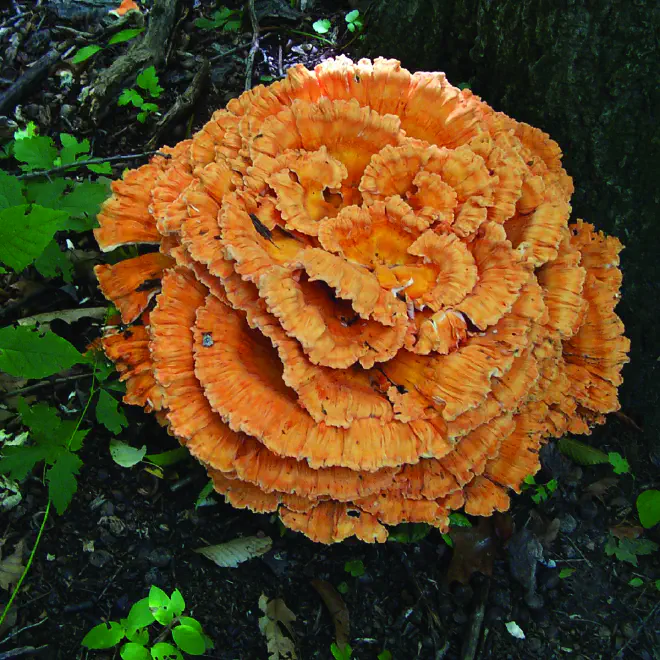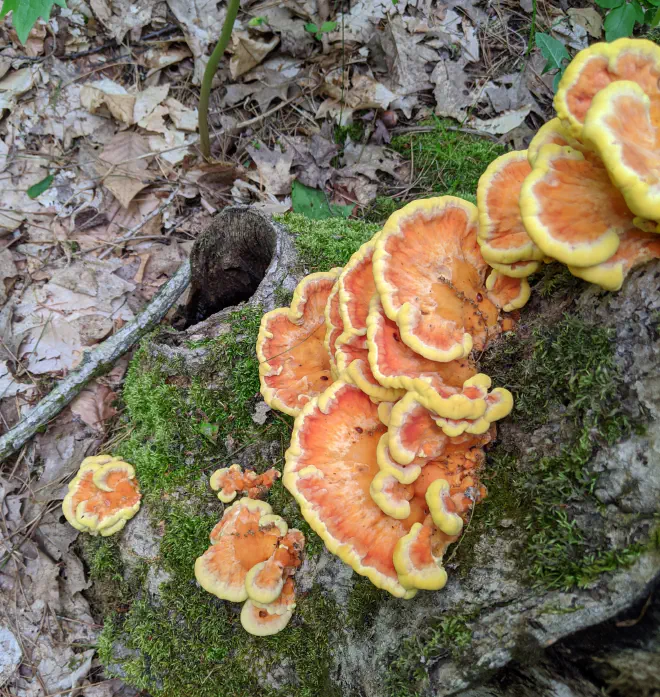 Related