Common Name: Small Milkweed Bug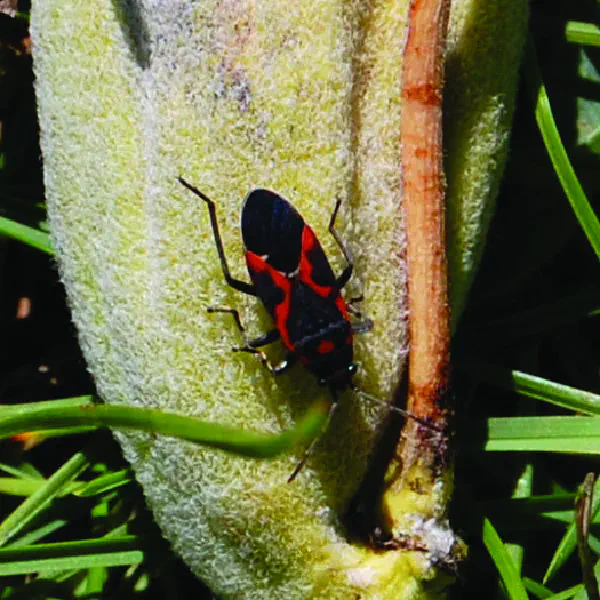 Scientific Classification
Conservation Status
Identifying Features
Small milkweed bugs are 3/4" long. They are black with an orange to red "X" pattern. They have an oval shaped body and 4 or 5 veins on the forewing.
Habitat & Range
The small milkweed bug is found throughout the US, Mexico, and Southern Canada. They live in fields with milkweed plants.
Behavior
These insects feed off of milkweed, and can be found in large groups when feeding. They are poisonous, and their red coloring is a warning to predators.
Life Cycle
Small milkweed bug eggs are laid on milkweed plants in the spring. After hatchign, nymphs will molt five times before becoming full adults.
Featured image by James Dake
Related