Common Name: Long-tailed Weasel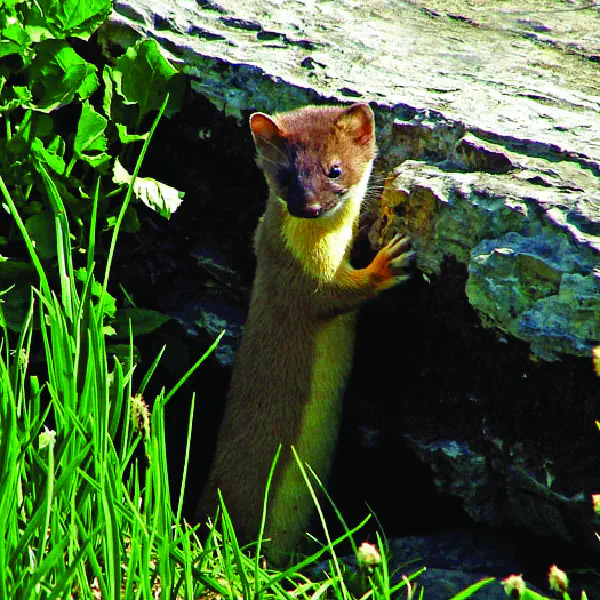 Scientific Classification
Conservation Status
Identifying Features
Long-tailed weasels are between 8 - 10 1/2" long and brown in color. Their white-yellow belly and black tipped tail make them quick to distinguish from larger mustelids. In the winter their coat turns white. Their tails are longer than the short-tailed weasel, that also has a white winter coat.
Habitat & Range
Long-tailed weasels live near water. They can be found throughout most of the contiguous United States, except the Southwest. They are found in Southwestern Canada, and Mexico.
Behavior
These weasels eat a wide variety of prey including small mammals, birds, and even amphibians. They can swim and climb trees to hunt prey. Long-tailed weasels are solitary and communicate by scent and vocalizations.
Life Cycle
Long-tailed weasels breed in mid to late summer and young are born in the spring. Litters typically are between 5-8 individuals and young leave their mother before winter.
Featured image by Katie LaSalle-Lowery.
Related