Common Name: Common Milkweed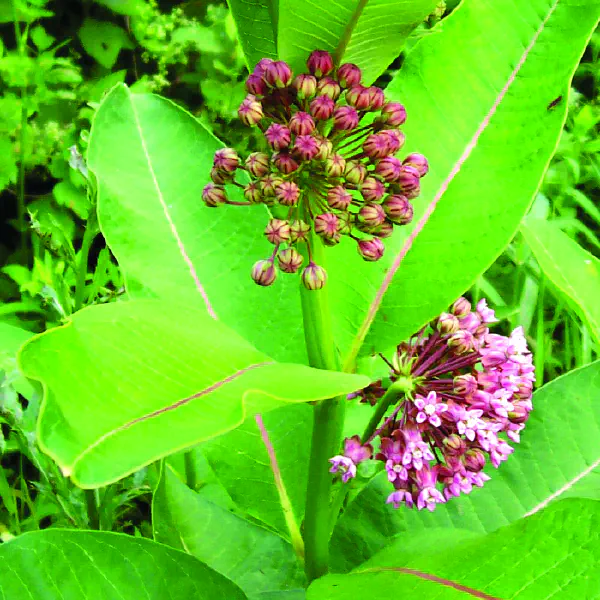 Scientific Classification
Conservation Status
Identifying Features
The flowers of common milkweed are 0.5", pink-purple, and grow in rounded 2" clusters called umbels.
The leaves are large, broad, rounded, and grow on downy stems. The plants can grow to 4' in height.
Habitat & Range
Common milkweed grows in fields and dry areas in eastern United States, southeastern Canada, and Europe. It is often found colonizing disturbed sites.
Life Cycle
The flowers bloom from June to August. They form a bumpy seed pods that split open in fall and early winter to disperse the cottony, wind bourne seeds.
Featured image by James Dake.
Related