Common Name: Common Periwinkle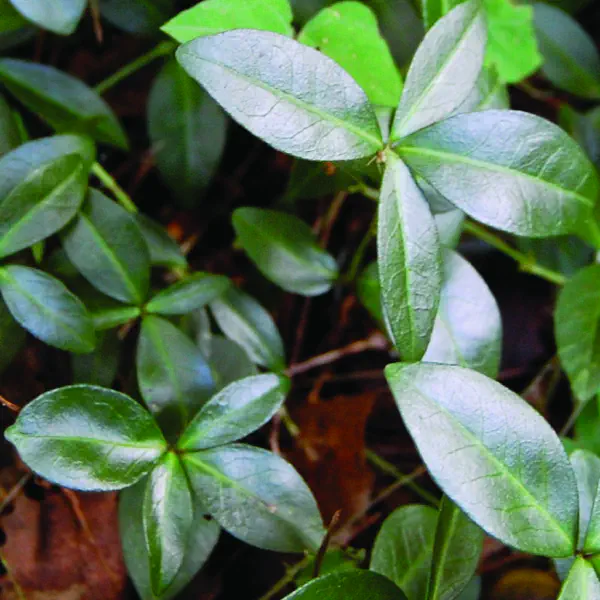 Scientific Classification
Conservation Status
Identifying Features
The flowers of common periwinkle are 1" with lopsided petals and a star in the center.
The leaves are evergreen, glossy, and paired. The plant is a creeping vine that stands at 6" in height.
Habitat & Range
Common periwinkle grows on forest floors. It is native to Europe, and it is invasive in North America where it escaped from gardens.
Life Cycle
The flowers bloom from April to June.
Common periwinkle is an herbaceous perennial.
Featured image by James Dake.
Related