Common Name: Eastern Bumble Bee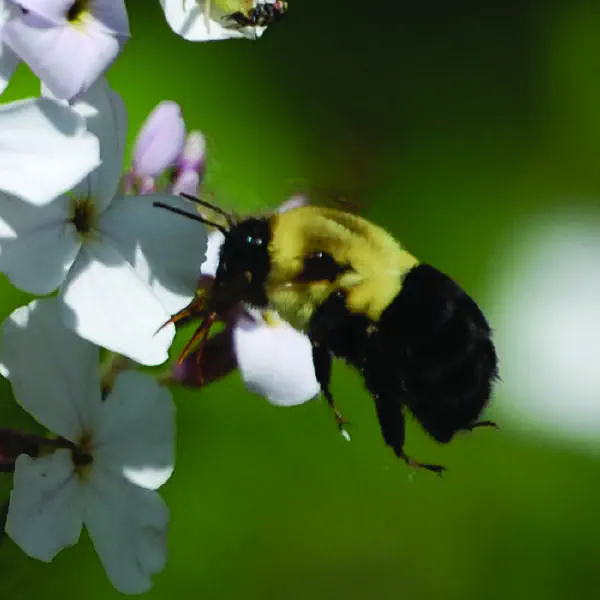 Scientific Classification
Conservation Status
Identifying Features
Eastern bumble bees are 3/4" long. Their body is black with a pale yellow.
Habitat & Range
Eastern bumble bees live in forests and fields throughout the US, Southern and Western Canada, and into Mexico.
Behavior
Eastern bumble bees can sting, but are not aggressive. They feed off of nectar and pollen. The pollen is mixed with saliva to make honey.
Life Cycle
Queen bees will overwinter underground. When they emerge in the spring they will lay eggs. These eggs grow into the worker bees that will care for the next generation of young.
Featured image by James Dake
Related