Common Name: Teasel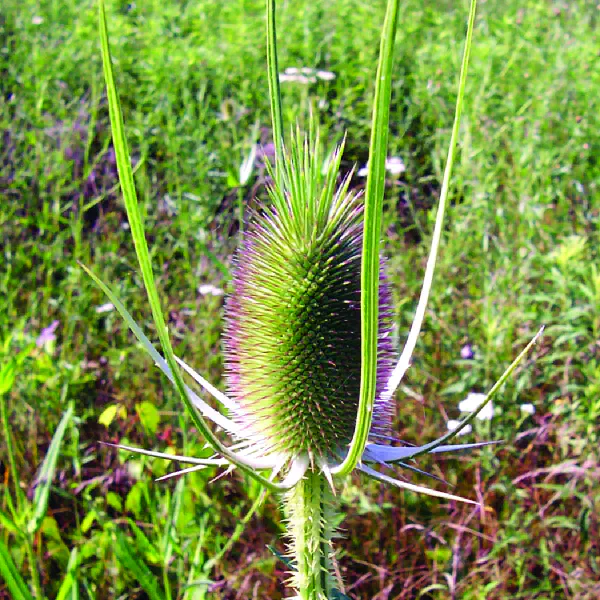 Scientific Classification
Conservation Status
Identifying Features
The flowers of teasel are tiny, lavender, and clustered on a rounded 3" head with spines.
The leaves are paired, narrow, and toothed on a prickly stem. The plants grow to 5' in height.
Habitat & Range
Teasel grows in fields and trailsides. It is native to Europe, but grows in the United States and Canada.
Life Cycle
The flowers bloom from July to September.
Teasel is an herbaceous biennial.
Featured image by James Dake.
Related