Common Name: Elderberry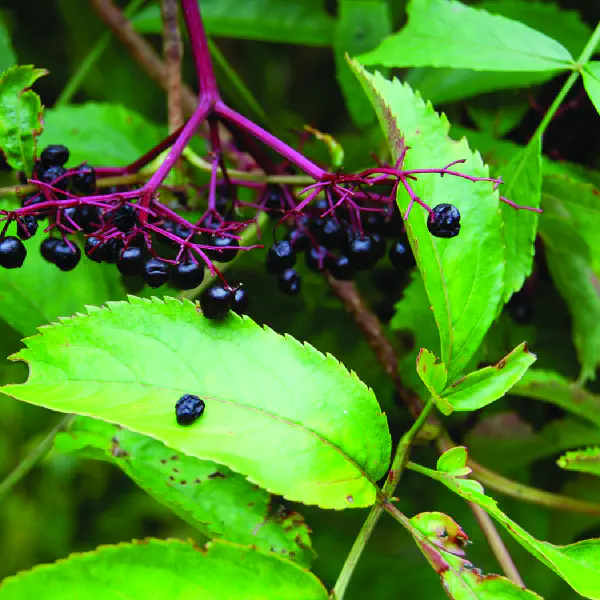 Scientific Classification
Conservation Status
Identifying Features
Elderberry has smooth, brown-gray bark.
The leaves are opposite and compound with 4" rounded, toothed leaflets. In the fall the leaves turn green-yellow.
Habitat & Range
Elderberry is found throughout much of the United States in wet soils.
Life Cycle
The flowers are small and white in flat-topped clusters. They are in bloom in June and July.
The fruit are small purple to black berries clustered on branching stems.
Featured image by James Dake.
Related