Common Names: Domed Disc,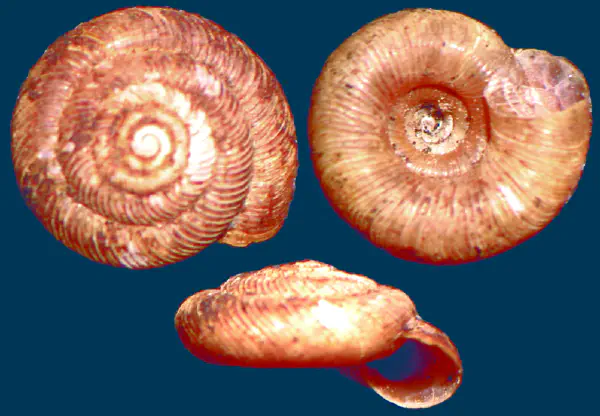 Scientific Classification
Conservation Status
Identifying Features
The domed disc snail has a light brown to gray, spiral-shaped, 1/4" wide shell. The shell is flattened with distinct raised ribs and appears disc-like.
Habitat & Range
Domed disc snails are found throughout many of the Eastern US states.
Behavior
They are sometimes found in large numbers in localized areas.
Featured image by James Dake
Related