Common Name: Woodlouse Hunter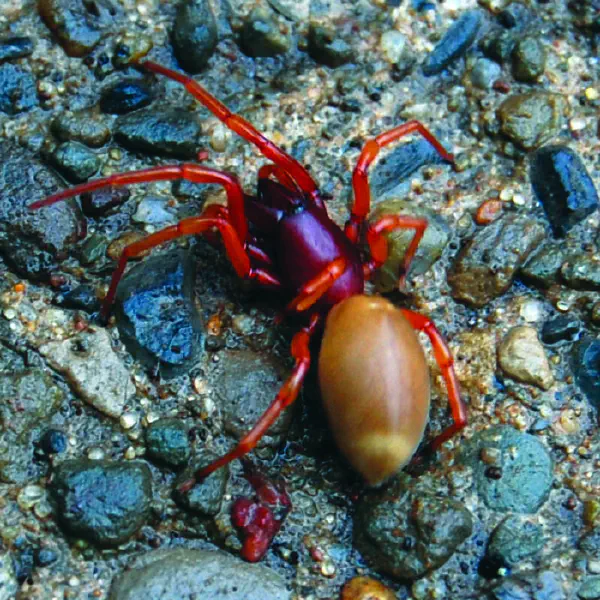 Scientific Classification
Conservation Status
Identifying Features
The woodlouse hunter is 1/2" in length. It is a muted red-brown color with a tan, smooth abdomen. They have large fangs.
Habitat & Range
These spiders are found in forests under logs and rocks. They are found in the US, Southern regions of South America, and Europe.
Behavior
The woodlouse hunter eats woodlice and other arthropods.
Life Cycle
Woodlouse hunter spiders mate in April and lay eggs in groups as large as 70 at a time. Young stay with their mother for some time before leaving.
Featured image by James Dake
Related