Common Name: Eastern Tiger Swallowtail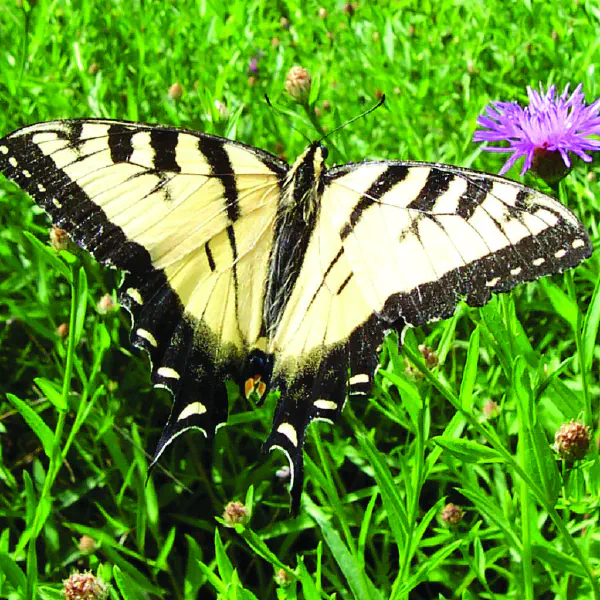 Scientific Classification
Conservation Status
Identifying Features
Eastern tiger swallowtail butterflies have a 4-6" wingspan and are yellow with black stripes. The females have a blue color and orange spot on their hindwing. Alternatively, females may be a darker color.
Habitat & Range
Eastern tiger swallowtails are found throughout North America, in many habitats. They prefer forests and forest edges near streams and water sources.
Behavior
Eastern tiger swallowtails feed on a variety of trees including cherry, tulip, lilac, apple, maple, and more. These butterflies are solitary.
Featured image by James Dake
Related