Common Name: Witch's Butter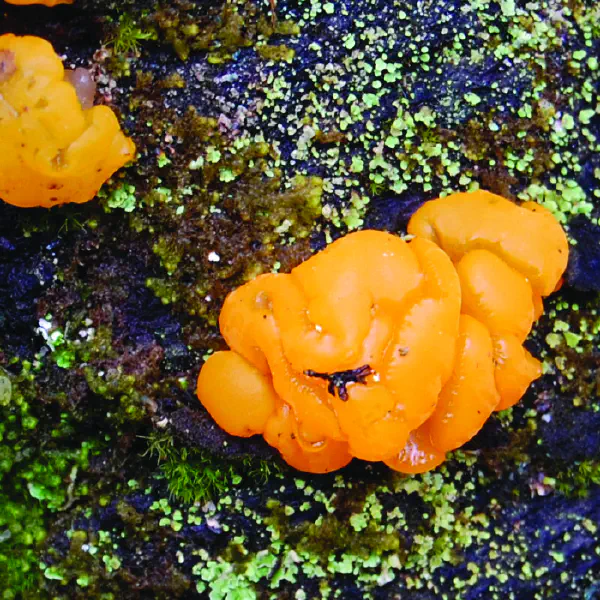 Scientific Classification
Conservation Status
Identifying Features
Witch's butter is a bright yellow, gelatinous fungi. It appears folded in shape and does not have a stalk.
Habitat & Range
It is found on hardwoods, and is parasitic on other fungi.
Life Cycle
Witch's butter is found in late summer and fall, often after rain. It becomes tough with age.
Featured image by James Dake.
Related