Common Name: Basswood Leafminer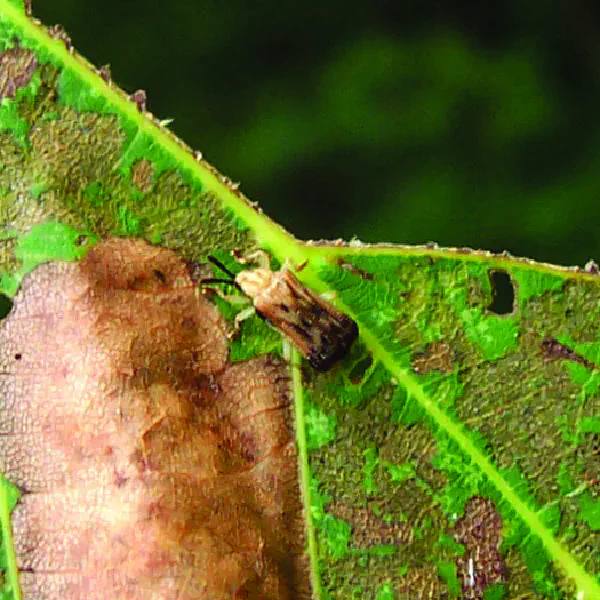 Scientific Classification
Conservation Status
Identifying Features
The basswood leafminer beetle is 1/4" long, brown in color, and has darker brown markings. They have a rectangular body, narrow head, and short antennae.
Habitat & Range
They are found in forests in the Eastern and Midwestern United States.
Behavior
The basswood leafminer feeds primarily on basswood and other tree leaves.
Life Cycle
They lay their eggs on the leaves of these trees, and the larvae will burrow through the leaves.
Featured image by James Dake
Related