Common Name: Convergent Ladybird Beetle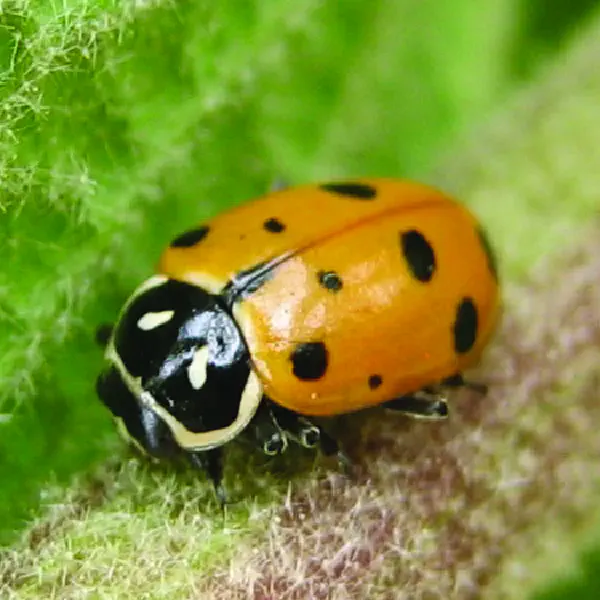 Scientific Classification
Conservation Status
Identifying Features
Convergent ladybird beetles are 1/4" long, red-orange with black spots. Often, there are 13 spots. They have a black thorax with white converging lines. Overall their body is rounded and dome-shaped.
Habitat & Range
These beetles can be found throughout the US, Mexico, Southern Canada, and many parts of South America. They live in forests and fields, including agricultural fields.
Behavior
Convergent ladybird beetles feed on aphids, and will often eat those found in agricultural fields.
Life Cycle
These beetles go through egg, larvae, pupa, and adult life stages.
Featured image by Neil Kelley.
Related