Common Name: Locust Borer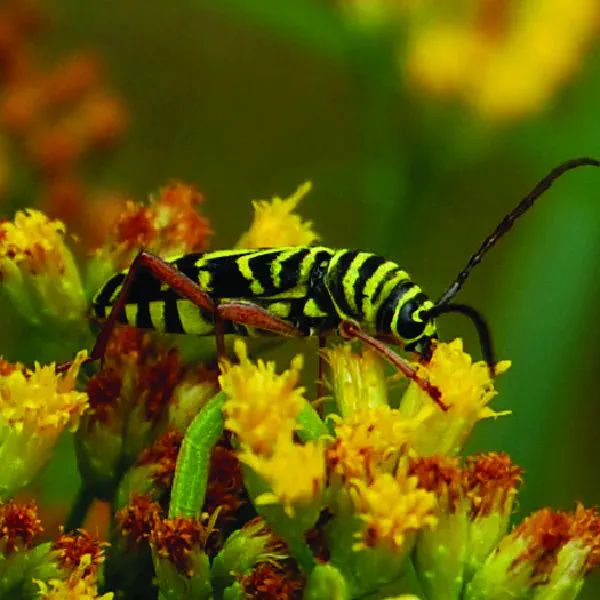 Scientific Classification
Conservation Status
Identifying Features
The locust borer is 1" long with black and yellow stripes. Its legs are red-brown and they have long antennae.
Habitat & Range
They are found throughout the Eastern United States as well as some Western states. They live in forests and fields.
Behavior
Adults feed off of goldenrod pollen, and larvae will feed off of the inner bark of the black locust tree.
Life Cycle
The locust borer lays its eggs in black locust trees in the fall, and larvae create tunnels in the tree in the spring.
Featured image by James Dake
Related