Common Name: British Soldiers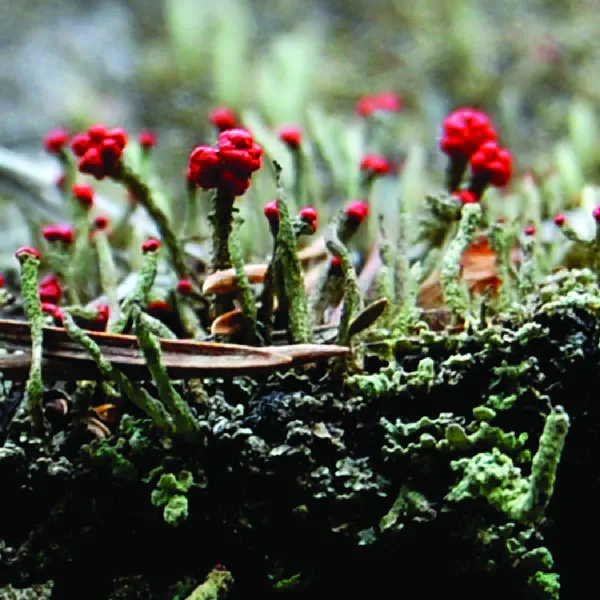 Scientific Classification
Conservation Status
Identifying Features
British soldiers lichen is a gray-green with red tops. It is 3/4" tall and has scaly talks. It is often found in groups, each with a red, round fruiting body on top.
Habitat & Range
Found throughout Eastern North America and on the Northwestern coast of the US and Canada.
Life Cycle
British soldier lichen can be found year round on wood or soil. It is photosynthetic.
Featured image by James Dake
Related