Common Names: Eastern Red Cedar, Eastern Juniper, Red Cedar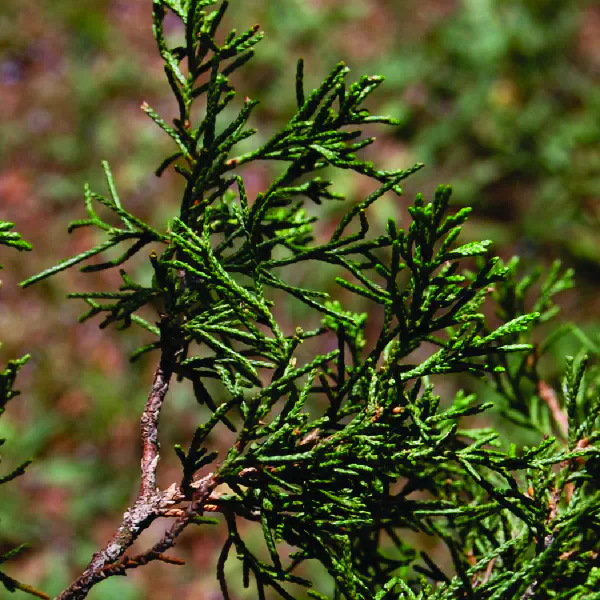 Scientific Classification
Conservation Status
Identifying Features
This tree often grows to 30ft tall.
The bark appears shredded, and is red-brown in color.
The leaves are scalelike, and cover rounded twigs.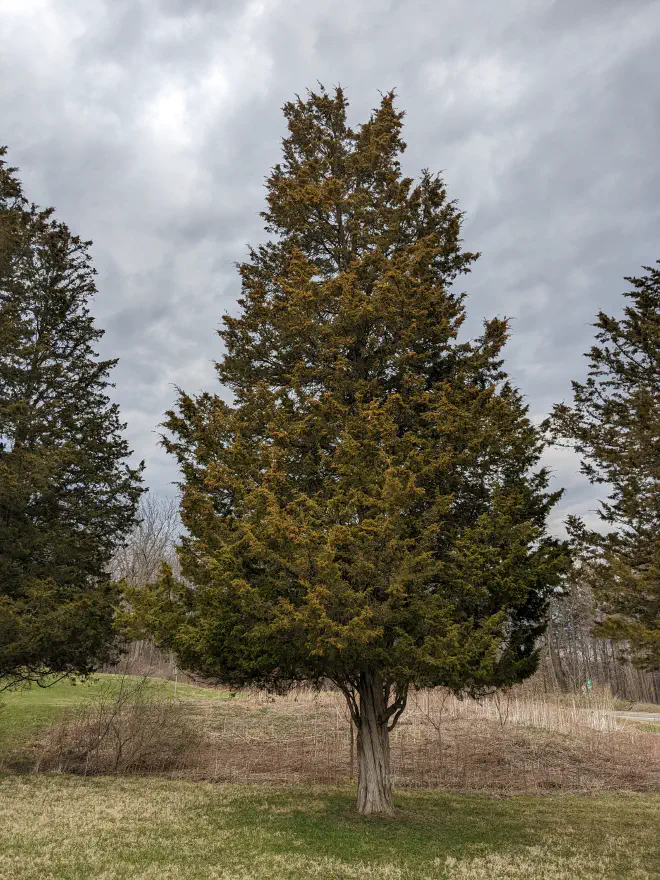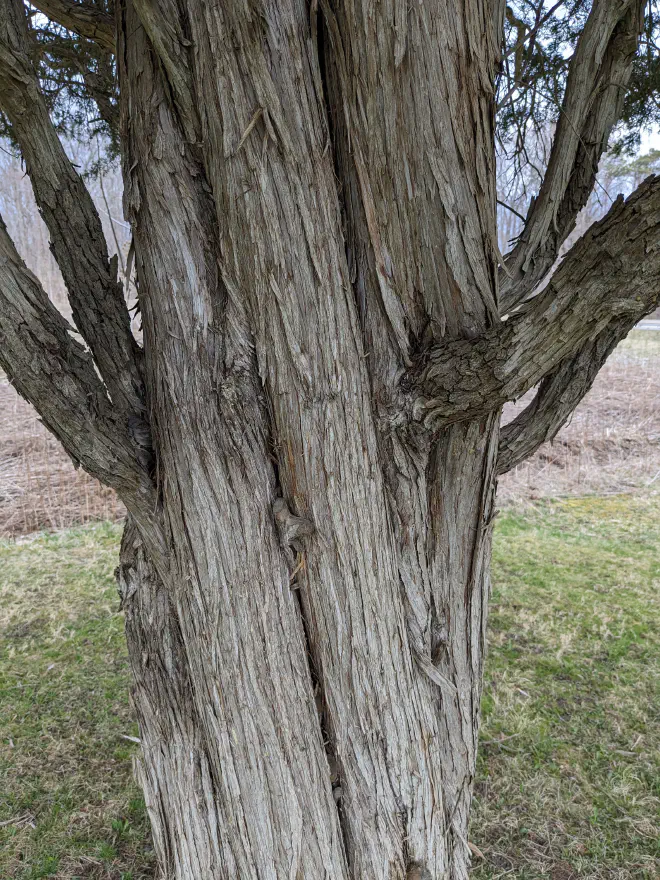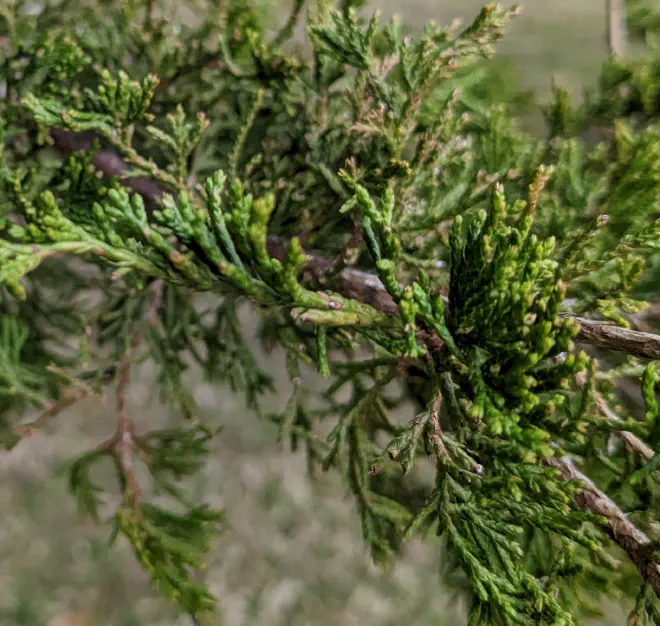 Additional images by Katie Bagnall-Newman.
Habitat & Range
Eastern red cedar prefers well drained or dry soils, and is found across the Eastern US.
Life Cycle
In the late summer and fall, this plant produces blue berries.
This tree is an evergreen, staying green all year round.
Featured image by James Dake.
Related